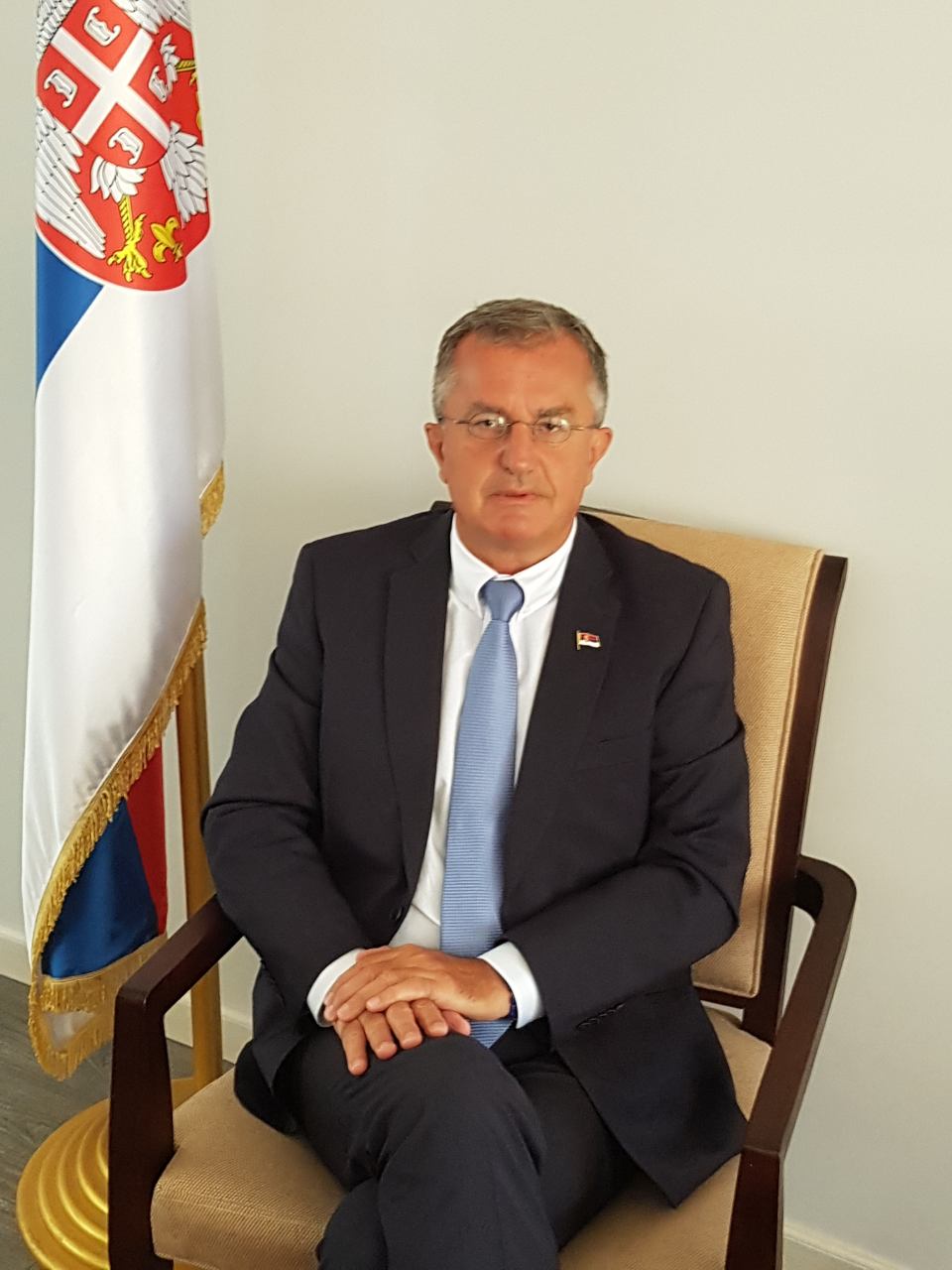 Ambassador NEBOYSHA RODICH

Was born in 1953. In 1977 graduated from the Law Faculty of International Relations and Foreign Policy in Belgrade.
For a long time served as Assistant Minister for Information, then Deputy Secretary of State in the State Administration.
Worked as Deputy Secretary General of the National Assembly of Serbia, the Head of the Office of the Assembly President and Head of the President's Office.
Until 2013 worked as Secretary General of the President of the Republic. Since April 2014 he worked as the director of the National Security Agency, the member of the Government, as well as the Minister of Defense.
Since 2000, bears the title of Ambassador of the Ministry of Foreign Affairs.
Speaks French and English.
Is co-author of the book "The Serbian government in 1804-2004 years".
Has two sons, two grandsons and a granddaughter.